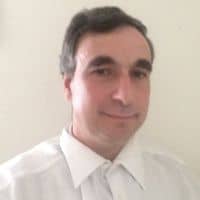 Gasper J. Bongiovani, LCSW-BACS
Licensed Clinical Social Worker
Gasper J. Bongiovanni, LCSW-BACS, works with children, adolescents, adults, and couples, addressing various challenges, including anxiety, depression, family issues, relationships, self-esteem, anger management, ADHD, personality disorder, behavioral challenges, etc. Gasper has 17 years of experience providing thorough outpatient counseling to individuals and groups. Gasper strongly believes that counseling is a partnership between the therapist and the client, intended to attain the desired objectives and goals. While the therapist has skills and training, the clients are always the experts on themselves and their families. Only through working together with consideration for the dignity and worth of every individual can challenges be eased and strengths heightened.
Cognitive-behavioral intervention is one of several therapeutic tools that Gasper utilizes to assist the individual in appreciating their own untapped potential and strengths. Gasper also employs therapeutic play and activities. Play is the language of children and is a highly valued tool in permitting them to express their own thoughts and feelings.
It is Gasper's philosophy that people own multiple strengths, many of which go unrecognized. When empowered to unlock their own self-potential, there is a revitalization that provides ample opportunities for success and happiness. This technique has proven valuable for clients in multiple life circumstances.
Gasper has obtained a Masters of Social Work from Southern University at New Orleans and has gone on to become a Licensed Clinical Social Worker, and a Board Approved Clinical Supervisor. Gasper has served as Chair for the National Association of Social Workers and is a member of the honors society, Phi Theta Kappa.